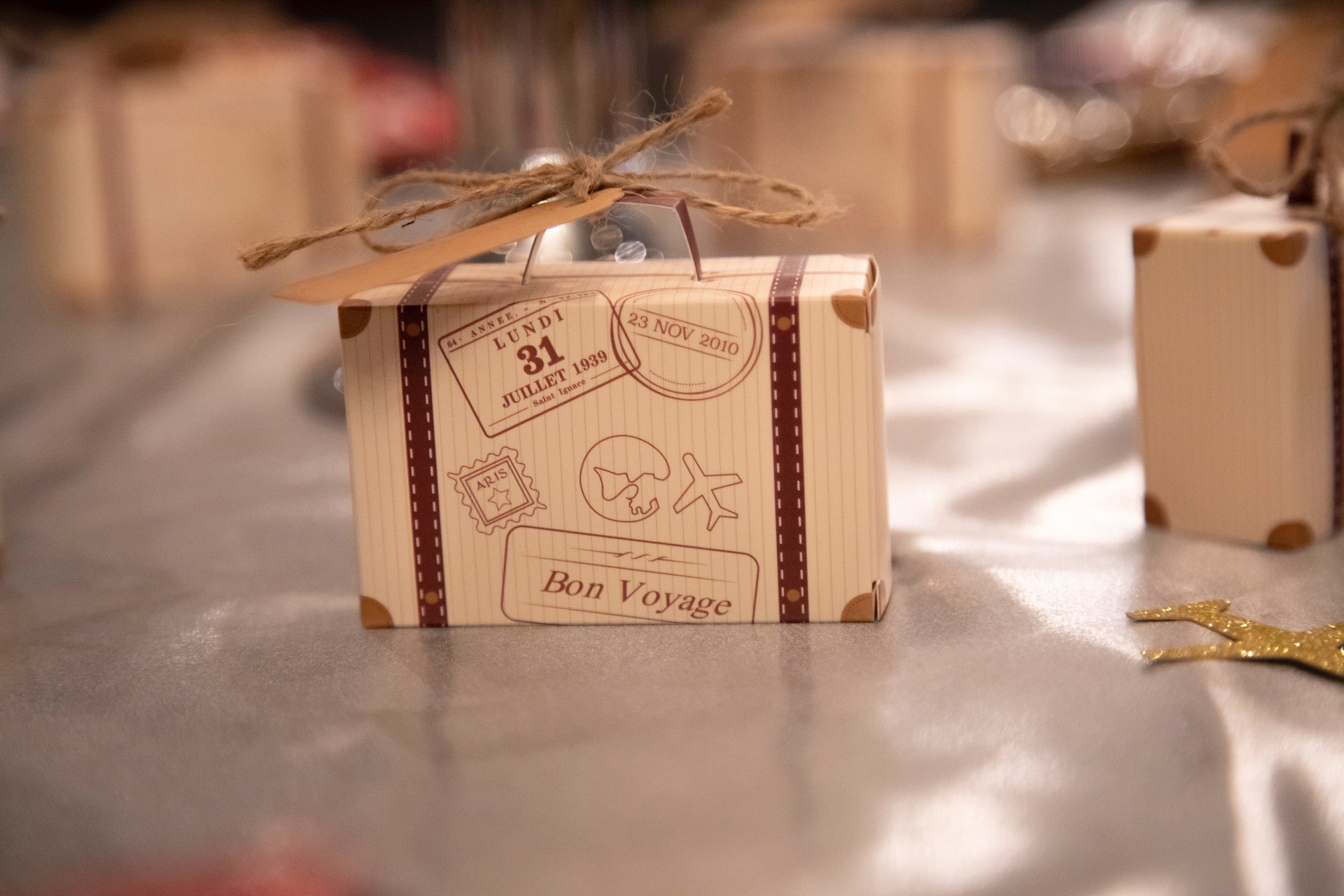 Gifts that Make Your Spirits Soar: The Best Flight Gifts for Pilots, Flight Attendants, and Frequent Flyers
There's nothing quite like the joy of giving a thoughtful gift to a loved one. If you have an aviation enthusiast in your life, you may be wondering what the best gift options are to make their spirits soar. 
Whether you're shopping for a pilot or a frequent flyer, there are plenty of exciting gift ideas to explore. In this article, we'll highlight the best flight gifts for pilots, flight attendants, and frequent travellers, including personalised options. We'll also introduce you to Aerohart's range of stylish and practical pilot gift ideas.
Our Collection of Unique Pilot Gifts for Him and Her
Aerohart specialises in stylish, practical travel bags and accessories. Our pilot gift ideas for him and her are perfect for aviation enthusiasts of all types, including pilots, frequent flyers and flight attendants.
Our range includes backpacks, duffel bags, travel accessories, and more. Our products are designed with precision engineering and best-in-class materials, ensuring that they're built to last so you'll get years of use out of them.
Discover Cool Pilot Gift Ideas They'll Love
If you're looking for a unique gift for a pilot, Aerohart offers a wide range of options that are sure to impress. From personalised flight bags to luggage tags and tourer cases, there is something for every pilot. 
One great gift option for a pilot is a personalised flight bag. These are designed specifically for pilots and offer plenty of storage space for all of their essential items. Another excellent gift option is a personalised luggage tag. These are perfect for pilots who frequently travel and need to identify their luggage quickly.
Overall, if you're looking for a unique gift for a pilot, Aerohart is an excellent place to start. With a wide range of personalised items and aviation-themed accessories, you're sure to find something that will impress any pilot.
Thoughtful Flight Attendant Gifts
Flight attendants work hard to make air travel a pleasant experience for passengers. Show your appreciation by giving them a thoughtful gift that can make their work life easier and more enjoyable. 
High-quality travel accessories such as our merino wool blankets are practical gifts that can help them feel more comfortable on long flights. Stylish but functional bags, such as backpacks or tote bags, are also excellent gift ideas for flight attendants.
Gift Ideas for Frequent Flyers
Aerohart offers a range of gifts that can enhance the travel experience for frequent flyers. A popular option is the Aerohart wool travel blanket, which is perfect for keeping warm on long flights or during layovers. The blanket is made with soft, high-quality materials that provide exceptional comfort and warmth, making it ideal for use on cold airplanes or in drafty airport lounges. 
In addition to physical comfort, Aerohart offers products that can help to reduce stress and anxiety during travel. From quality bags, totes and satchels to playing cards for downtime, you will find the perfect gift in our range. 
These gifts can make the journey more comfortable, convenient, and enjoyable, providing frequent flyers with a much-needed break from the stresses of travel.
Browse Our Range Today
Choosing a thoughtful and high-quality gift is a sure-fire way to make your loved one's spirits soar. With our range of practical aviation gifts, you're sure to find the perfect gift for the aviation enthusiast in your life. Shop our range of gift ideas for pilots and make their next flight even more memorable.